Back
Full Analysis: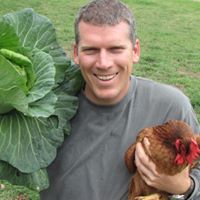 Mike Adams, the "Health Ranger"
Unfortunately, real people and real organizations are often the biggest distributors of misinformation. It often seems to be done not for ideological reasons, however, but for profit. Websites like Mike Adams' Natural News and Alex Jones' Info Wars drive traffic and sell products through sensationalized, tabloid-like stories. They use social media to help them do it.
Based on the "content not available" posts you just saw, it seems Facebook has taken enforcement action against several of Adams' individual posts. It's worth noting, the Natural News official page was removed from Facebook in June of 2019 for violating platform policies. Mike Adams' personal account stays active, however, and continues to lead users to the Natural News website and the questionable content found there. This content diverges greatly from conversations about health food. Natural News publishes a range of divisive and inflammatory stories, including some about Black Lives Matter protests, responses to the COVID-19 pandemic, and relations between the U.S. and China.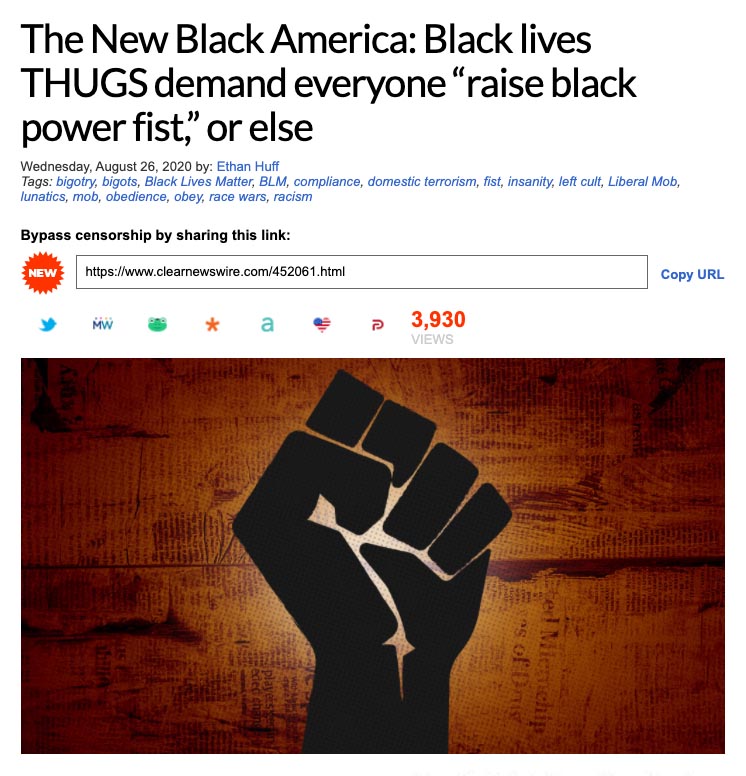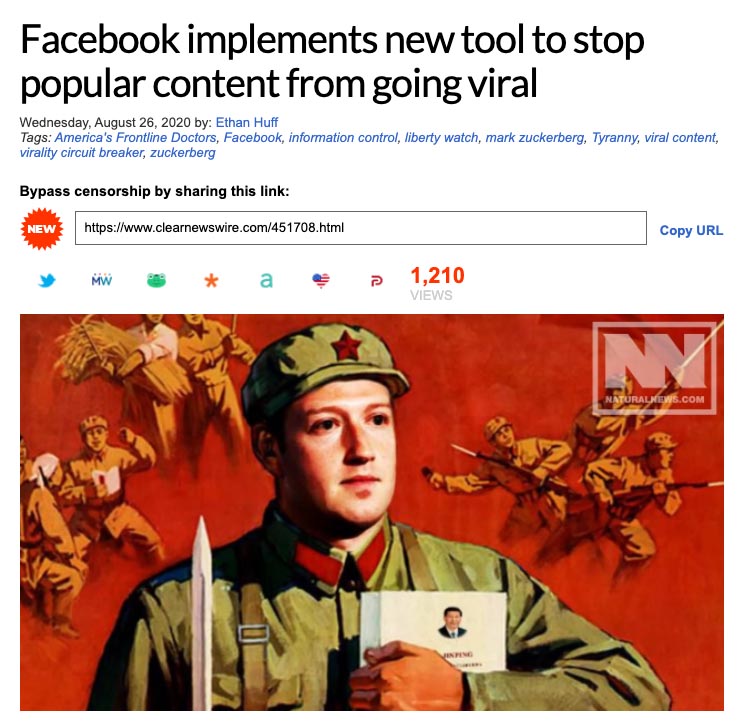 It is always best to be wary of accounts that make claims that seem sensational and aren't confirmed by other reliable sources. It is particularly important to be careful engaging with accounts with multiple posts that have been removed by the platform. There is normally a good reason the post was removed. The bottom line is that trolls spread false and misleading information and undermine important institutions (like science), but so do real people. They simply have different motivations. It is important to watch out for both.
Related pages and accounts
Want to know more?
Feb 15, 2018 | McGill University
Read more about Mike Adams in this article from Jonathan Jarry for the McGill University Office for Science and Society.
Apr 13, 2020 | The New York Times
Get more background on Russia's ongoing efforts to undermine science in this report from the New York Times' William J. Broad
4/2/2020 | The Washington Post
The creators of this quiz talk about the public's culpability in spreading misinformation in this article for The Washington Post.
View Full Resource List

»